Congratulations to Manton Reece having won a Macworld Eddy for Tweet Marker, his tweet last-read service. Indeed Tweet Marker is essentially a stop gap of what Twitter should include in the API. But it looks like they choose not to provide this and Manton have stepped up for the challenge.

Being a free service does help its rapid adoption, but frankly I'm concerned of Tweet Marker's growing pains. That is, as Tweet Marker's user base grows, Heroku's entry-level service offerings that power Tweet Marker can no longer keep up with its increasing load. Hence it may be financially prohibitive for Manton to keep increasing the server capacity.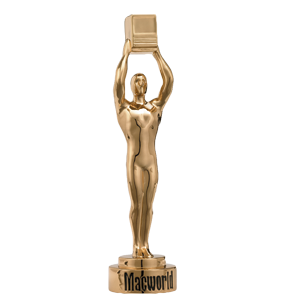 From what I know from listening to the Core Intuition podcast, Manton still has a dayjob apart from running Riverfold Software, his indie venture. In other words: it is quite likely that his indie operation is yet to support his own financial needs, much less the expenses of scaling up a free SaaS like Tweet Marker. Heck, he may even lose money as Tweet Marker's user base grows.
Then comes to the problem: who should ultimately pay for Tweet Marker?
At this point there are several possible business models that could be pursued:
The users themselves can pay a monthly fee to use Tweet Marker.

Keep subsidizing Tweet Marker from the ongoing sales of Tweet Library.

Other Twitter client developers can pay to use Tweet Marker.

Twitter themselves can offer a direct buyout of Tweet Marker, perhaps offering Manton a big enough lump sum to his 401(k) so that he can skip the dayjob and focus on Riverfold Software.
From these alternatives of course option (D) looks like the best one. But really, it can only happen when the VCs controlling Twitter feels really generous to Manton. Because Twitter can implement this feature directly on their own APIs without much effort by using the software engineering talent that they already have.
The other alternatives have their own drawbacks. Options A) and C) are hindered by the nature of Tweet Marker being essentially a nice-to-have service. Users may not want to pay, say $1, monthly fee to just to make sure that they see every tweet that goes into their timelines. Developers of non-SaaS Twitter apps that only get paid once per user would probably not keen on paying a recurring fee to gain access to Tweet Marker. Not to mention with iCloud it's relatively simple to have a Tweet Marker like capability for a suite of apps belonging to a single vendor (sure, this applies only to Mac/iOS apps, but Android devs probably have a similar way to store a 64-bit integer value somewhere inside the user's Google account).
Last but not least is option B). Which essentially charges Tweet Marker's upkeep to Tweet Library's marketing budget. Problem is, how much non-technical users are aware of Tweet Marker itself? Will awareness of Tweet Marker entice the user to buy Tweet Library? How to measure its conversion rate?
Yes, Tweet Marker is a useful service in itself and deserves to win that Eddy. However, unless it can apply a sustaining business model, the service's longevity looks doubtful. I hope that Manton can find a way soon enough.